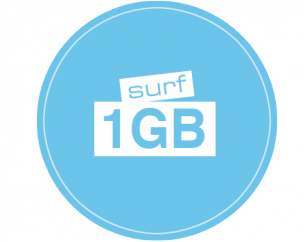 1GB Data Bundle GH₵ 25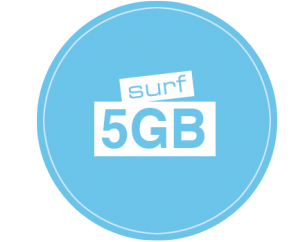 5GB Data Bundle GH₵ 75
10GB Data Bundle GH₵ 125
20GB Data Bundle GH₵ 205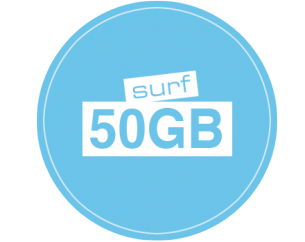 50GB Data Bundle GH₵ 445
AM currently subscribe 50GB Data Bundle GH₵ 445 and its truly an awesome speed of 2mb -6mb per seconds, i have never seen such speed in Ghana before...................
The pages open faster like jet.............it takes less than a second to load a page, Now am a on true high speed,
STEAMS VIDEOS NON STOP, I also get to connect my Xbox One to that bad boy on the block(Surfline). Playing online games is going to be awesome, with this speeds we hocked for life.
50GB Data Bundle
GH₵ 445
Product Description
Roll Over: Keep your leftovers
With most data plans you buy from other providers, you play a game we like to call "Watch the Calendar" - you get so worried that they will take your unused data at the end of the month that you get anxious and start looking for things to do with the data so you don't lose it. Well, with Surfline's data bundles you can stop worrying. Just buy another bundle before the current one expires and extend your validity period and keep rolling over all that unused data. No fuss. No problem.
Auto-Renewal: Refresh, Repeat, Restore
Most prepaid data plans involve a monotonous monthly purchasing process. Surfline eliminates that hassle for those who choose to automatically renew their plan. For the auto-renewal to occur customers will need to have a cash balance on their account greater than or equal to the price of the data bundle to which they are subscribed. It's like a postpaid-prepaid plan.
Account Suspension: Take a Timeout
Your unused data shouldn't disappear just because you leave the country or can't use your account for an extended period of time for some reason. With Surfline, customers can suspend their account for a period of up to 3 months by visiting a Surfline store. During this timeout customers will not lose any of their existing benefits. When you return, your account will just pick up from where you left it because that's fair.
PLEASE DROP YOUR REVIEW OF THIS PRODUCT BELOW, NOW LET ME SAY GOODBYE TO VODAFONE BROADBAND(LANDLINES) NETWORK, MTN HIGH PRICES, TIGO SLOW SPEED, AIRTEL CONTROL FREAK, AND EXPRESSO CMDA CRAP........ WE HOSTING THE SITE USING SURFLINE, NOW GUYS OUR SITE HOOKED TO SURFLINE

Anonymous Hacker

Admin





Posts

: 149


Join date

: 2014-07-24


Location

: Anonymous World



yes. their speed is great, but we have to search for an fbt for surfline too....or?

yawnana

Improved Members





Posts

: 59


Join date

: 2014-09-05



When will surfline reach kumasi?

dynamickelvin

Junior Member





Posts

: 34


Join date

: 2014-08-30



its quite good.but I want to know whether u can use their sim on all phones

richard9682

Newbies





Posts

: 12


Join date

: 2014-10-05



a cheat for surfline will be wonderful.

donlast

Newbies





Posts

: 20


Join date

: 2014-09-05



hhha yes ooo when an fbt is avilable 
 u can use on phone with 4g capability

branzy

V.I.P





Posts

: 25


Join date

: 2014-07-26



men lets look for a way to browse freely on surfline

(redhat)

lessons91

Newbies





Posts

: 1


Join date

: 2015-11-28





Similar topics
---
Permissions in this forum:
You
cannot
reply to topics in this forum